Twitter chats are becoming incredibly popular. They are a unique platform that allows you to come together with other users to discuss topics, held together by a hashtag. It is all public, and since the live update algorithm works with that chat posts, it is also a way to get noticed by discussion that hashtag. There are obviously many benefits to taking part or hosting one yourself.
But how do you find the right Twitter chat for you? How do you take part? Here are three to help you out.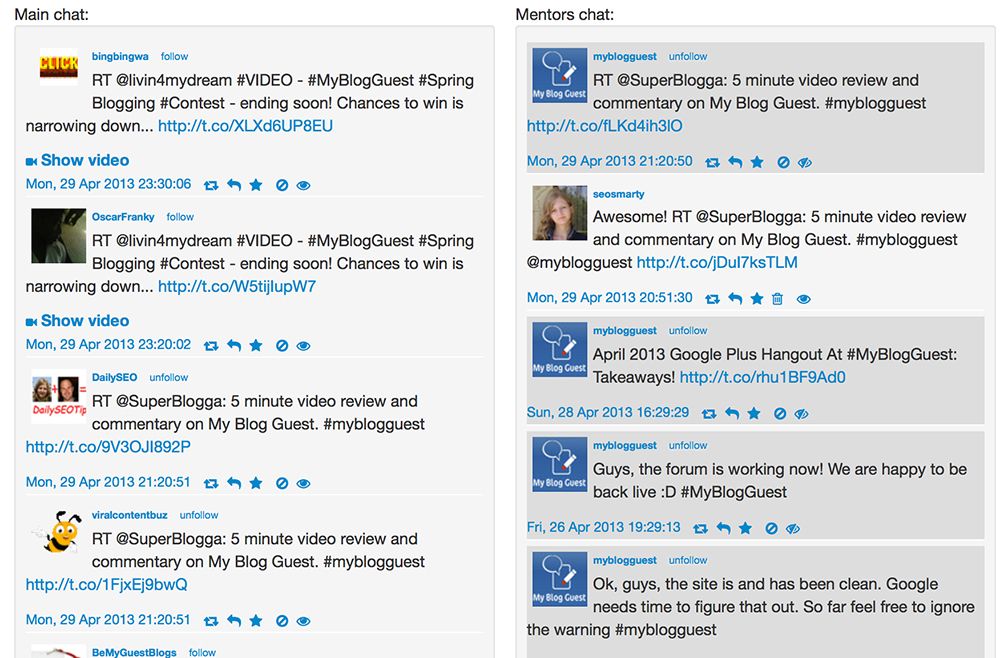 How is it different? TwChat is a brand new tool that makes it easy to follow the main direction of the discussion by enabling you to move the mentors' tweets into a separate column
This is a quick way to get all the posts related to a hashtag. So if you have it watch the hashtag of the chat, it will create a simple, clean looking stream that updates automatically as new posts are made. It is the perfect way to take part in a chat.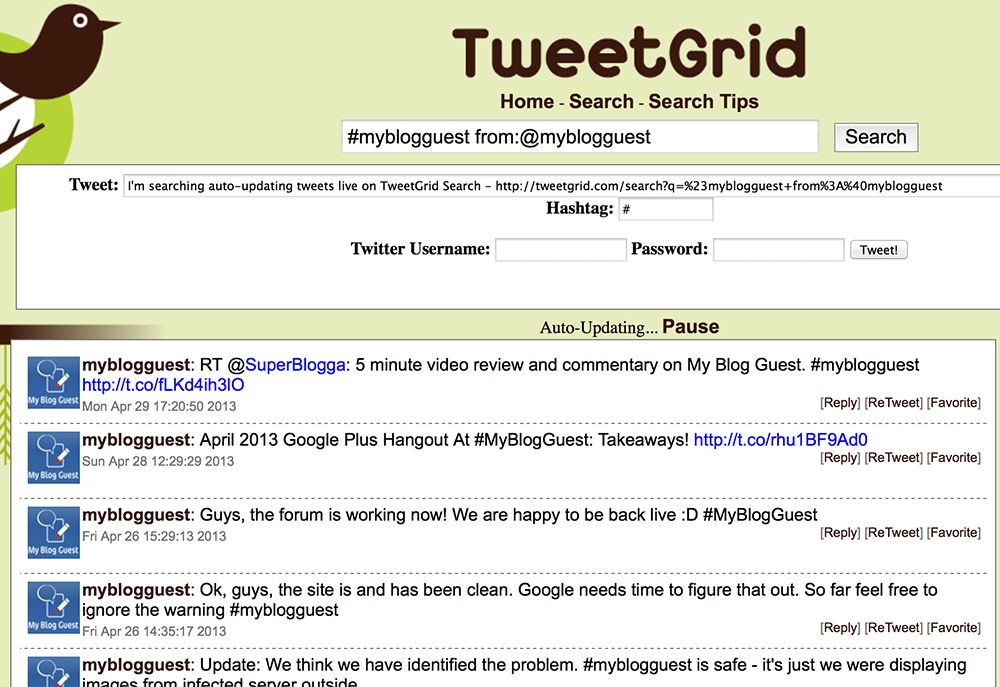 How is it different? Keep track of multiple keywords, including multiple Twitter chats. Just select how many you want (1x1 to 3x3), and search for the chosen hashtags. It creates grids with the live updates in their own stream. Super easy to use, and very effective.
3. Chat Lists!
Twitter chat schedule: A user generated list of Twitter chats in the format of a very handy chart. You can find it quickly and then set up your schedule accordingly.
List of Tweetchats By Day of Week: Want a large list of Twitter chats broken down by day of the week? This is a Wiki page dedicated to that, with an explanation of each chat right there on the page. They have everything from business chats to nostalgia bombs.

Ultimate List of marketing Twitter chats: A very thorough list of marketing-related Twitter chats

15 Essential Twitter Chats for Social Media Marketers: If you are reading this article, chances are you are into social media. This list will help you create your own chat schedule!